Richard Gerver (UK)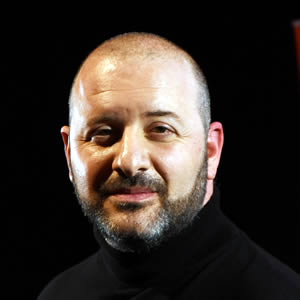 Keynote speech: COVID and the future of Education
The last two years have been challenging for us all, besides the extreme health issues, we have been dealing with uncertainty, change and demands to redesign our education systems. In his keynote Richard will explore what we have learnt during the pandemic, about ourselves, our futures and what they mean for education moving forward.
About Richard Gerver
Richard, author of the number one bestsellers, Change: Learn to Love It, Learn to Lead It, and Simple Thinking: How to Remove the Complexity from Work & Life, offers a groundbreaking look into how the world is dealing with the challenge of unleashing human potential and embracing and leading change in the most uncertain of times. A former globally renowned and life changing school principal, has taken innovation by storm. Over the last two decades he has transitioned his global reputation for leadership in education and is now regarded as one of the most original and authentic thinkers around human leadership and organisational transformation in the world. He has been named UK Business Speaker of the Year three times.
His time now sees him work with organisations at the forefront of global innovation and excellence including Microsoft, Deloitte, Google, TUI and Morgan Stanley, Visa, Puig, Telefonica and Technicolor. He has also worked with some of the world's most iconic retail organisations including Harrods in London. His unique experience and insight into realising human potential also finds him working in elite sport; with Olympic and Paralympic coaches, EPL Soccer coaches, England Golf and professional cricket teams. He has served as a Board member on everything from billion-dollar businesses to start ups, not for profits and Universities. He has worked with an extraordinary range of people including former US President Barack Obama, The Dalai Lama, Prince Charles and Apple co-founder Steve Wozniak. He has two of the most popular LinkedIn Learning courses in the world, covering overcoming complexity and mental toughness.
Gerver's unique insight into our development from infants to adults helps us to understand the nature of our personal and professional responses to risk, change, creativity and development. His ability to connect experiences across many often, seemingly different environments, helps people to expand their thinking and their own perception of their potential.
With his trademark humour and insight, Gerver shares his experience on cultural and organisational transformation, human development, and management with groups around the world. Thanks to his own story and his authentic first hand experiences, Gerver has been described as one of the most inspirational leaders of his generation, he however, argues that his work is focused on three words; Communication, Empowerment and Impact
---
Dr. Kristen DiCerbo. Khan Academy (USA)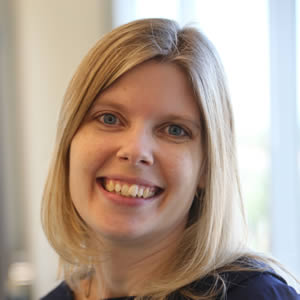 Keynote speech: Navigating Digital Learning
With the increase in learning with technology, both in the classroom and at home, students are learning in new ways, and may need new strategies to be successful. Dr. Kristen DiCerbo, the Chief Learning Officer of Khan Academy, will discuss research-based tips for navigating online learning. She'll talk about staying motivated, how to develop learners' sense of ownership over their learning, and how to know if learners are gaining the knowledge and skills they need when working remotely.
About Dr. Kristen DiCerbo.
Dr. Kristen DiCerbo is the Chief Learning Officer at Khan Academy, a nonprofit dedicated to providing a free world class education to anyone, anywhere. In this role, she is responsible for driving and communicating the teaching and learning strategy for Khan Academy's programs, content, and product in order to improve student and teacher engagement and outcomes. She ensures pedagogical coherence and a research-informed design across Khan Academy's offerings.
Dr. DiCerbo's work has consistently been focused on embedding what we know from education research about how people learn into digital learning experiences. Prior to her role at Khan Academy, she was Vice-President of Learning Research and Design at Pearson, where she led a team of researchers and learning designers conducting new research in learning and assessment and translating research insights into the design of learning tools. She also previously served as a research scientist supporting teaching and learning in the Cisco Networking Academies and as a school psychologist in an Arizona school district.
Dr. DiCerbo's personal research program centers on the use of games and simulations to understand what learners know and can do and she has published extensively in academic journals and books in this area. She speaks to audiences of parents, teachers, school leaders, research scientists, and the educational technology community about learning and learning science. Kristen received her Bachelor's Degree from Hamilton College and Master's Degree and Ph.D. in Educational Psychology at Arizona State University.
---
Prof. Jordan Shapiro. Joan Ganz Cooney Center (USA)
Keynote Speech: Rise Up: Forward-Thinking Strategies for the Future of Teaching and Learning
Jordan Shapiro, PhD. has spent more than a decade working with educators, business leaders, and governments to help prepare the next generation of global citizens for a rapidly changing world. His work has transformed the way we approach the relationship between technology and child development. He has introduced groundbreaking new frameworks for thinking about pedagogy and learning. In this keynote presentation, he will ask unexpected questions about what it takes to prepare our children and students to think critically, advocate for social justice, thrive emotionally, and feel fulfilled in economic, political, and technological contexts that seem to be increasingly chaotic.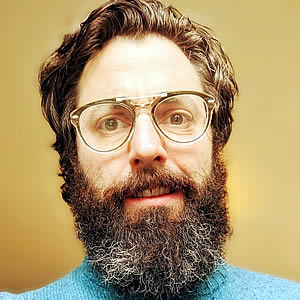 About Prof. Jordan Shapiro
Jordan Shapiro, PhD is a globally celebrated American thought leader. He's senior fellow for the Joan Ganz Cooney Center at Sesame Workshop, and Nonresident Fellow in the Center for Universal Education at the Brookings Institution. His Forbes' column (2012-17) on global education, learning through digital play, kids and culture was read by over 5 million people around the world. He is an international speaker and consultant whose fresh perspective combines psychology, philosophy, and economics in unexpected ways. His book, ;The New Childhood: Raising Kids To Thrive in a Connected World (Little, Brown Spark 2018) changed the conversation about parenting and screen time. In ;Father Figure: How to be a Feminist Dad ;(Little, Brown Spark 2021), Shapiro offers a norm-shattering perspective on fatherhood, family, and gender essentialism. He's @jordosh on social media. His website is www.jordanshapiro.org
---
Prof. Paul Chapman. The Glasgow School of Art (UK)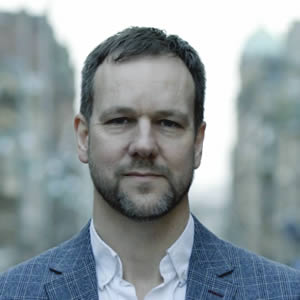 Keynote speech: Mixed Realities: Real Problems, Virtual Solutions
In this presentation I will review the evolution of computer graphics and the long anticipated 'coming of age' of immersive technologies. I will give some real-world examples of how SimVis are using these technologies to facilitate our understanding of complex real-world environments ranging from pharmaceutical engineering, heritage visualisation, medical training and dangerous sports. The talk concludes with an assessment of the future.
About Prof. Paul Chapman
Professor Paul Chapman is Head of the School of Simulation and Visualisation (SimVis) at GSA where he has worked since 2009. SimVis is a postgraduate research and commercial centre based in the Digital Media Quarter in Glasgow housing state of the art virtual reality, graphics and sound laboratories. Previously Paul was Director of the Hull Immersive Visualisation Centre and spent several years working as an offshore engineer in the oil, gas and diamond mining industries. Paul holds BSc, MSc and PhD degrees in Computer Science, he is a Chartered Engineer, Chartered IT Professional, Fellow of the British Computer Society and was an inaugural member of the Royal Society of Edinburgh's Young Academy. Paul is also a Director and Trustee of It's Good 2 Give providing practical support to young cancer patients and their families across Scotland.
---
Rosan Bosch. Rosan Bosch Studio (Denmark)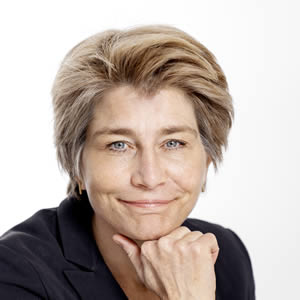 Keynote speech: Designing for an uncertain future
The world is in rapid change and the pandemic has taught us that learning can happen everywhere. But the most important question is: how do we motivate children to become agile, curious and self-directed learners that solve the unknown challenges of the future.
About Rosan Bosch
Rosan is founder and creative director of Rosan Bosch Studio. She is internationally renowned for her designs and inspiring perspectives on stimulating learning spaces.
With design as a tool for innovation and change, Rosan challenges established cultures and norms. In close dialogue with the users, she transforms physical spaces into meaningful and significant experiences – from stimulating workspaces to libraries and schools for all ages.
Rosan is the creative force of the studio. She sets the course for our visions, concept development, user involvement and strategic decisions that provide holistic design solutions.
Her new book 'Play to Learn - Designing for Uncertainty' is a hands-on inspirational guide to designing playful learning landscapes that place the learner at the center of the design and education. In Designing for a Better World Starts at School, she presents a new paradigm for future school designs that support human development and creativity. Using six principles for learning situations, she creates differentiated, imaginative and dynamic environments that meet the needs for diversity and flexibility in learning experiences.

She has worked with local and national authorities to transform education, from the Vittra schools in Sweden and the award-winning Sheikh Zayed Private Academy in Abu Dhabi to the Ministry of Education in Argentina. She has developed innovative public libraries like the Children's Library in Billund as well as development workspaces for Lego PMD and exhibitions for international companies like VELUX and Mærsk.
Rosan is educated at the Hogeschool voor de Kunsten in the Netherlands and the Faculty of Fine Arts at the University of Barcelona in Spain, and has worked professionally with art, architecture and design for more than 25 years.
She is a popular public speaker and has been the keynote at conferences around the world: this includes EMINENT Conference at The European Schoolnet, TEDxZaragoza, TEDxIndianapolis, Harvard Graduate School of Education and School Architecture Conference by Argentina's Ministry of Education.
---
Julie Smith. Webster University in St Louis, Missouri (USA)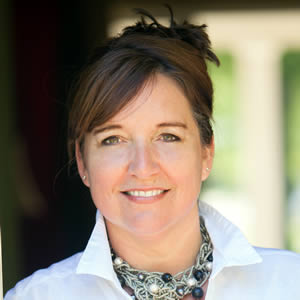 Webinar: Media Literacies: The 21st Century Survival Skills that can Change the World
People around the world are spending – on average – eight hours a day with electronic mass media. Yet even in 2022, we are still not talking enough about how this affects people personally, politically, physically, emotionally and educationally. Using theoretical frameworks to provide context as well as classroom experiences to provide relevance, Smith will explain the importance of media literacy skills, how to teach them and the difference they can make in the lives of citizens and students.
About Julie Smith
Julie Smith is on the faculty of the School of Communications at Webster University in St Louis, Missouri USA. She is the author of "Master the Media: How Teaching Media Literacy Can Save our Plugged-In World" and "Wake Them Up! Supercharge Engagement in your College Classroom". Smith travels nationally and internationally providing workshops on media literacy, social media and digital forensics and is the co-host of the "What the Media?!" podcast with KMOX radio in St Louis.
---
Tom Sherrington. Education consultant (UK)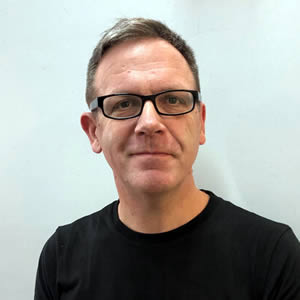 Webinar: Rosenshine's Principles in Action
The session will explore the popular set of teaching principles summarised by Barak Rosenshine, suggesting how they apply in various contexts. We will also look at the Walkthrus materials and website walkthrus.co.uk to showcase how this toolkit can be used to support teachers implementing Rosenshine's principles through coaching systems and professional development programmes.
About Tom Sherrington
Tom Sherrington is an education consultant and author. He writes the popular blog teacherhead.com and his books include The Learning Rainforest and best-seller Rosenshine's Principles in Action. Most recently he co-authored the Teaching WalkThrus series with Oliver Caviglioli. With 30 years' experience as a physics and maths teacher and school leader, Tom is in demand from schools around the world to deliver CPD for teachers and leadership teams. He works with hundreds of schools and colleges providing training and consultancy support on improving the quality of teaching through the Walkthrus materials. He is a regular keynote speaker and contributor to conferences and education festivals.
---
Donnalee Donaldson. EDUCATE! (Kenya)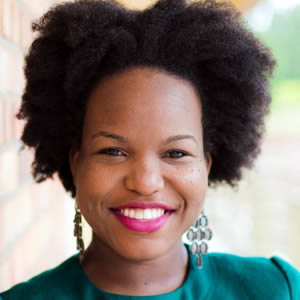 Keynote speech: Unlocking Youth Potential at Scale
Educate! will present its approach to improving the quality of education youth receive: partnering with the government to reform a single secondary-level subject. The organization will share this strategy for improving the secondary experience and its outcomes for graduates, as well as the rigorous evidence of its impact. Educate! believes this quick and cost-effective approach to nationwide education reform has the potential to unlock opportunities for young people at scale, throughout East Africa and beyond.
About Donnalee Donaldson
Donnalee Donaldson is Educate!'s Policy and Partnerships Strategist. Donnalee is an educator and lawyer from Montego Bay, Jamaica. Since 2007, she has been involved in creating educational ventures in the USA, Ghana, Tanzania, and Rwanda. She is passionate about expanding access to quality education, particularly because academic scholarships enabled her to have access to an education that would otherwise have been unattainable. She joined Educate! in order to pursue her interest in working on systemic change in the education sector, and is thrilled that Educate! has partnered with the Rwanda Education Board to support the country's secondary school curriculum reform.
Before joining Educate! she worked for Kepler where she helped launch two university campuses in three years, including Rwanda's first in a refugee camp. Teaching at the university level allowed her to have insight on some of the improvements that need to be made at the secondary level to better prepare students to enter the workforce or become entrepreneurs. Donnalee was previously a litigation attorney for the City of New York's Law Department and remains a member of the New York State Bar. She holds a B.A. from Seton Hall University and a J.D. from the Emory University School of Law. Additionally, she was one of Ashoka's inaugural Changemaker Scholars in 2016.
---
Wendy Gorton. Consultant (USA)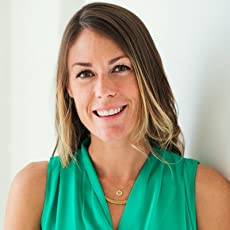 Webinar: Design Thinking
Come learn techniques of how design can support education initiatives! We'll learn the methodology from IDEO, Stanford, Google and more, and dive right into our very own design thinking challenge. This interactive, hands-on workshop will leverage the latest virtual collaboration tools to support you ideating, prototyping, and testing ideas all within the hour. You'll pick up expert Virtual facilitation techniques you can also bring back to your hybrid or virtual courses, and you'll leave rejuvenated with innovative ideas and strategies for implementing design thinking in your own practice!
About Wendy Gorton
Wendy Gorton has 15 years of learning and development experience, from being a classroom educator to instructional technology coach and teacher educator. Her experience includes launching and managing learning programs from Google for Education, UNICEF, and Facebook. Her research focuses on motivation and engagement with technology and she loves inspiring others to harness the power of technology.
---
Prof. Dr. Beate Weyland. Free University of Bolzano (Italy)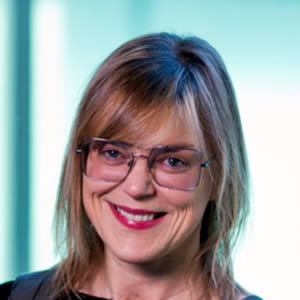 Prof. Dr. Beate Weyland is a professor of didactics at the Free University of Bolzano. She leads teachers in rethinking spaces and forms of teaching and learning in schools, including for children and young people. She conducts research on the relationship between pedagogy and architecture and design, as well as on issues of didactic innovation in schools. She has explored different ways of collaborative design in new construction or renovation processes, as well as in the simple appropriation and revision of school buildings, traveling between conferences and meetings on the quality of educational spaces in Italian and German-speaking countries. Main research interests: Collaborative planning, open and sensory didactics, the relationship between didactics, architecture, and design, the relationship between school and nature.
Dr. Alessandra Galletti. Free University of Bolzano (Italy)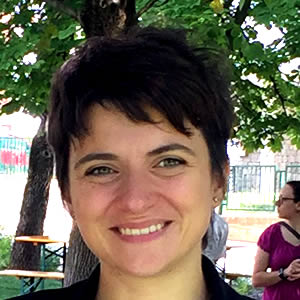 Dr. Alessandra Galletti is a research fellow at the Free University of Bolzano. She is an architect, and she is part of the Italian working group of the European research project Learning Environment Application (LEA) with Prof. Beate Weyland of Unibz. She is involved in inclusive design with particular attention to learning spaces. She graduated in Architecture in 2011 and obtained her Ph.D. at the University of Ferrara in 2016. She carries out educational activities, consulting, and mediation of participatory design processes with schools. She is part of the multidisciplinary collective for innovative school design PADlab www.padlab.org. She is a partner of the European Centre for Research and Promotion of Accessibility CERPA Italia Onlus.search interests: Collaborative planning, open and sensory didactics, the relationship between didactics, architecture, and design, the relationship between school and nature.
Teun Van Wijk. Education consultant (Netherland)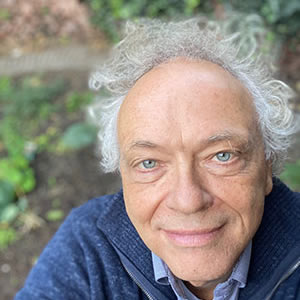 Teun Van Wijk from Den Haag (NL) has more than 35 years of experience as a school construction and education consultant in combining learning with the learning environment, often with surprising and innovative results. He always does this together with the future users, encouraging them to break out of the usual thinking structures and to go new ways. To do this, he has developed various effective methods that stimulate creativity, future-oriented thinking and collaboration. In many cases, he supervises the design phase (PHASE ZERO) himself with the aim of maintaining the focus on education. His projects range from primary schools, secondary schools and universities to research centers in the Netherlands, Belgium, Germany and Oman. As an expert in the interconnection of education and architecture his engagement aims in healthy, sustainable, flexible, efficient and inspiring learning environments. Teun van Wijk is also a key player of "Project Learning Space", a unique German-Dutch cooperation located at the Teacher Training Center of Düsseldorf with teachers and learners, scientific companions, school building consultants and product experts. The project is an invitation to teachers to experiment, to gain experience, to try out new things, to redesign familiar learning spaces and fill them with new meaning.
Dr. Petra Regina Moog. Sophia::Akademy in Düsseldorf (Germany)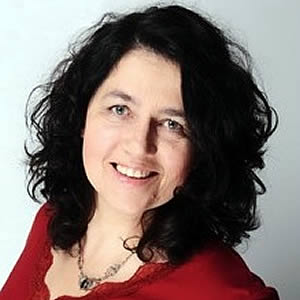 Dr. Petra Regina Moog is a founding partner and managing director of the non-profit Sophia::Akademy in Düsseldorf and heads the area of Participatory Process Support and Pedagogical Architecture. She has worked in a variety of contexts: as a researcher, university and school teacher, author, coach, process facilitator and is a certified mediator. She is particularly interested in the development of potential and participation in education, as well as the connection between art, culture and science, especially STEAM education At present she is coordinating of two different EU funded ERASMUS+ innovation projects aiming to support the European educational landscape not only in developing participative future orientated school buildings [LEA project] but also fostering teacher trainer education professional using innovative learning environments [MOBILE project].
Workshop: Learning Environment Applications: Co-creation and participation in pedagogical architecture focused on school spaces
LEA (Learning Environment Applications) is a European educational project aimed at promoting and supporting participatory design processes for school spaces, called phase zero. The research team is developing digital and physical tools to involve all school stakeholders in the decision-making process of space design and use: school leaders, designers, parents, pupils, non-teaching staff, administrators, politicians are involved to determine the future shape and identity of their school. To share and test this practice, the LEA group delivers this workshop online.
Facilitators:
Dr. Alessandra Galletti, University of Bolzano (Italy)
Prof. Dr. Beate Weyland, University of Bolzano (Italy)
Teun Van Wijk, Den Haag (Netherland)
Dr. Petra Regina Moog, Sophia::Akademy in Düsseldorf (Germany)
Workshop program:
1. Brief introduction to LEA European Project;
2. Online group activity – with online tools created for the workshop.
a. Visual brainstorming analysis using images from the online version of the LEA game in (Miro platform), in small groups;
b. Backyard design using space tiles from the online version of the LEA game (Miro platform), in small groups;
3. Mentimeter activity for writing of the new Manifesto for the design of the schoolyard.
People will be divided into virtual rooms, through the online platforms Zoom, Mibo, and Miro, alternating between plenary sessions and small group work. The activities will be proposed through a hybrid online experience of gamification and participatory process, which will allow a playful work experience aimed at understanding the value of Phase 0. For the duration of the workshop, there will be four facilitators who will guide the conduct of activities.  
Workshop objectives:
- share and disseminate a new participatory process to an international audience
- experiment with a co-creation process
- to design a "universal" schoolyard idea together with other European colleagues
- discuss the concept of "genius loci" in combination with school design and development
- expand the use of participatory methods to a European dimension
- inform and reflect on the results of LEA research with other colleagues interested in the proposed topics