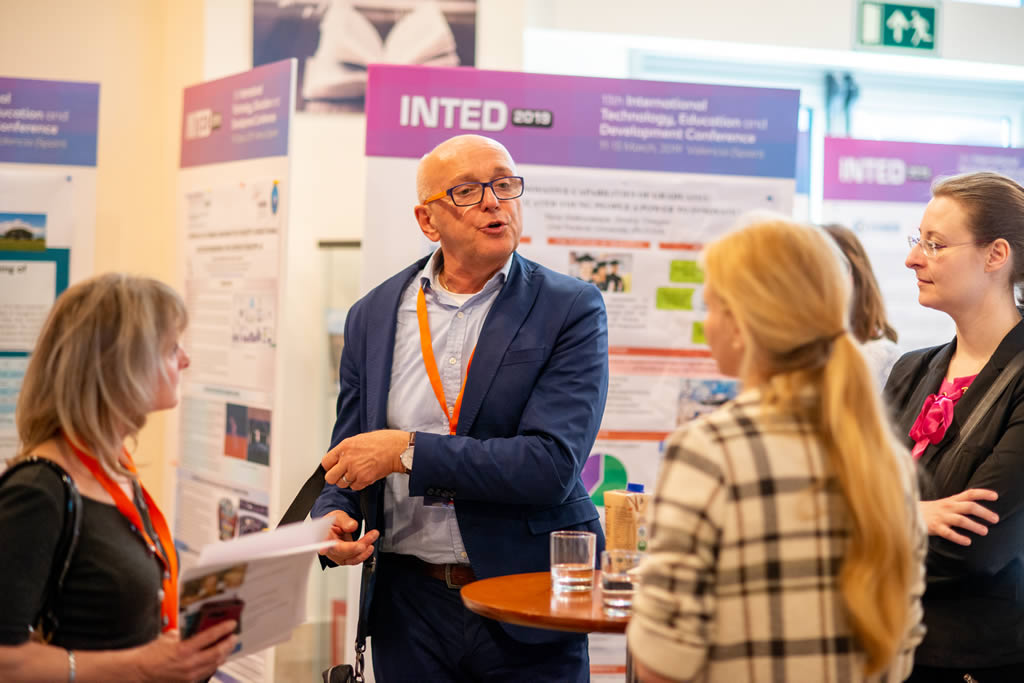 Virtual Participants: Non-attending Authors
If you wish your paper to be published in the INTED2021 Proceedings, but you are not able to attend the INTED2021 Conference in person, you can register for a "virtual presentation".

The instructions for virtual authors are:
In addition to the paper submission, virtual authors can optionally submit a PowerPoint presentation (with video and/or audio). These presentations will be uploaded onto the conference website, in a special virtual section, so that all the conference participants will have access to them during and after the conference.
This virtual section will enable all participants to have access to all the virtual presentations during and after the event, without having any limitations linked to time zone differences, considering the large amount of countries from all continents that will be participating in INTED2021.
The deadline for submitting this PowerPoint presentation/video is

February 4th, 2021

. Submissions should be made online.

Virtual authors will be contacted by conference participants in the case of technical questions regarding their virtual paper. A platform will be provided to all delegates with this purpose.
Accepted abstracts and papers will be included in the INTED2021 Proceedings. (with ISBN)
Virtual participants should register online before

January 14th, 2021.

Registered virtual authors will receive a copy of the INTED2021 Proceedings in a USB flash drive, a participation and author certificate and an invoice of the registration fee. The shipment will be made by courier (DHL) after the conference dates.