Update: COVID-19 situation
For the last 14 years, INTED conferences have been held in-person, welcoming more than 700 participants in the field of education. Last March 2021, due to the COVID outbreak, INTED2021 was successfully held as a virtual conference.
In response to travel and meeting difficulties eventually posed by the COVID-19, and taking into account that all risk of exposure should be minimized, INTED2022 Committee has taken the decision to move INTED to a fully virtual format and all registered delegates will be able to participate virtually.
The decision has been taken with a heavy heart, as we always look forward to welcome many participants from all parts of the world, creating an international and enriching atmosphere. Nevertheless, the ultimate outcome of INTED will remain the same with this inspiring virtual format.
INTED2022 objectives and outcomes
Despite the difficult moment that we are facing, we are fully committed to continue the task of promoting the cooperation and exchange of educational experiences among institutions all over the world.
In a moment in which distance learning is more important than ever, INTED2022 will provide an opportunity for all to share and present your contributions (abstract, paper and presentations), get feedback from other attendees, and contribute to INTED Proceedings.
Authors should submit their abstracts and papers on-line. Then, authors will be able to submit their presentations in different formats: video (mp4), presentations slides or poster (pdf or ppt).
Also, each registered participant will receive the conference package (Proceedings, author/participation certificates and conference material) by courier just after the conference.
Publication
INTED2022 Publication will provide our community with a database of innovation projects in Education and Technology, and an overview of the current situation of education around the globe.
All accepted contributions will be included in the IATED Digital Library to form part of our database of innovative projects in Education and Technology.
This publication will be submitted for evaluation for its inclusion in Web of Science (Conference Proceedings Citation Index) as it has been annually done since 2010.
Additionally, IATED is a member of Crossref, a not-for-profit membership organization for scholarly publishing working to make content easy to find, link, cite and assess. Due to this partnership, each published paper in INTED2022 Proceedings will be assigned a DOI number (Digital Object Identifiers) for its easy citation and indexation.

A truly international event
This conference will be held at international level. Every year, INTED has had over 700 participants from more than 80 different countries. This year, we will also count with many participants from all over the world.

INTED2019 Keynote Spech by Barbara Oakley
INTED2022 Program
INTED2022 will be held virtually on the 7th and 8th of March 2022. Authors will be able to share their abstracts, papers and virtual presentations (slides, videos and posters) and open them for discussion. These presentations will be asynchronous.
Additionally, INTED participants will have access to different on-line activities, keynote speeches, webinars and workshops that will be delivered through Zoom platform.
Also, different text-based chat channels will be available to allow authors and attendees discuss their presentations and materials. These chats will be open during and after the conference.
More information about the on-line program will be offered in the coming weeks.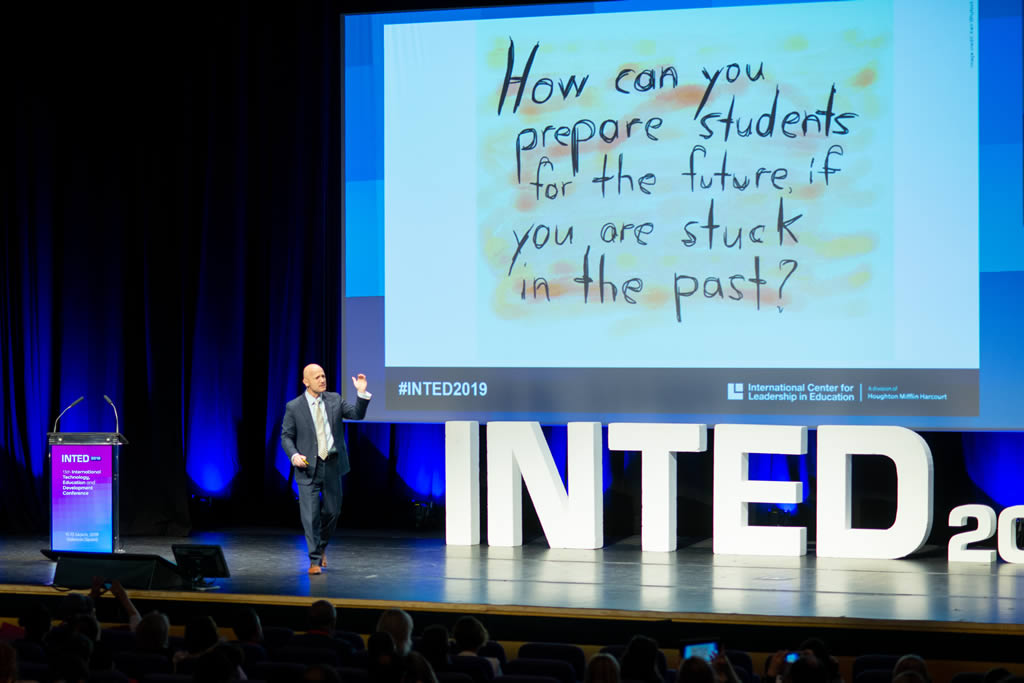 INTED2019 Keynote Speech by Eric Sheninger